The Last Bath Digital, 2K Scope (2.39:1), colour , 5.1, 95'. [Portuguese with English subtitles]
Logline
A nun is called upon to adopt her 15-year-old nephew, and as a consequence religion, family and love become entangled.
Synopsis
Josefina is a 40-year old nun who is about to take her perpetual vows. She is called back to her childhood village to attend her father's funeral when she meets her 15-year old nephew who has been abandoned by his mother. Isolated, back at the old family house in a sun-drenched remote village, the nun and her nephew feel disconcerted as feelings of attachment emerge.
Starring
ANABELA MOREIRA · MARTIM CANAVARRO · MARGARIDA MOREIRA · MIGUEL GUILHERME · RODRIGO SANTOS · ÂNGELO TORRES;
Written by
DAVID BONNEVILLE · DIEGO ROCHA;
Directed by
DAVID BONNEVILLE;
1st AD
PAULO BELÉM;
Continuity
JORGE CRAMEZ;
DoP
VASCO VIANA;
OST
JOSÉ ALBERTO GOMES and JONATAN BLATI
Sound
DANA FARZANEHPOUR;
Sound editing
ELSA FERREIRA;
Sound Mix
SIMON APOSTOLOU;
Art Direction
BRUNO DUARTE;
Props
KID;
Costume
PATRÍCIA DÓRIA;
Hair, Make-up, Special Effects
OLGA JOSÉ;
Editing
NICOLAS DESMAISON;
Colourist
VASCO VIANA & MARCO AMARAL;
Making of
DANIEL GARCÍA-ROBLES
Produced by
CRIM (PT) / BOCALUPO FILMS (FR)
Support & Funding by:
                MINISTRY of CULTURE • ICA  (Portugal)
                ARMAMAR MUNICIPAL COUNCIL (Portugal)
                RTP (Portugal)
                CNC (France)
                EURIMAGES (Council of Europe)

AWARD
CYPRUS FILM DAYS International Festival, 2021
Honorary Distinction AwardFESTIVALSTOKYO
International Film Festival, 2020
SÃO PAULO
International Film Festival, 2020
GÖTEBORG
Film Festival, 2021
Ingmar Bergman Award nominee
ISTANBUL
Film Festival [İKSV], 2021
CYPRUS
FILM DAYS International Festival, 2021
KIEV
MOLODIST International Film Festival, 2021
CROSSING EUROPE
Filmfestival Linz, 2021
LUSO-BRAZILIAN
Film Festival of Santa Maria da Feira, 2021
Still Images






"a strong festival title which should generate debate"
"complex emotions snake under the surface of this intriguing family drama"
"largely refuses to judge its characters"
Wendy Ide, SCREEN DAILY (UK)
"Something rather intangible and magical"
Helen Jerome, DVDFEVER REVIEW (UK)
One of the Best Films of the Gøteborg Film Festival
FILMTOPP magazine (SWEDEN)
"The film stays long afterwards, constantly offering new thoughts."
"The Last Bath's filmic Art challenges in satisfactory doses both the serious cinephile and the casual movie lover."
"incredibly beautifully filmed from the first to the last shot."
Nathalie Leth, FILMTOPP (SWEDEN)
*_ *_ *_ *
"a unique, intense and eye-catching drama"
Gøteborg Film Festival (SWEDEN)
"The score keeps things balanced, detracting from some startling and provoking imagery, but within this lies the essence of temptation and restraint.
It draws you in, keeps you gripped to each distorting scene as it lurches from one extreme to another."
Elle Haywood, TAKEONE (UK)
"The Last Bath is an aesthetic delight, but also a moving study of characters."
"Bonneville demonstrates talent in directing actors, in addition to the articulation between sound and image, between rhythm and shots dynamics."
"although Josefina and Alexandre have pulsating desires, they are never objectified by the filmmaker's lens."
"The director opts for a style much simpler than his premise would allow, avoiding catharses and spectacularization of pain."
Bruno Carmelo, PAPODECINEMA (BRAZIL)
*_ *_ *_ *
"a film that plays with ambiguity, uses dissonant elements to provoke a certain uncomfortable curiosity on the viewer,
and knows how to build an atmosphere of intimacy around the main characters."
Miguel Reina, EN_PRIMERA_FILA (SPAIN)
*_ *_ *_ *
"The Last Bath explores aunt-nephew relationship without judgement"
"The Last Bath (...) is disturbingly complex, intense and even dark as we see a family on the verge of dysfunction."
Gautaman Bhaskaran, NEWS18 (INDIA)
"A serious case of good national cinema."
"a huge maturity in the domain of the camera, in creating an atmosphere of permanent tension, and in the work with the actors"
Jorge Pereira, C7NEMA (PORTUGAL)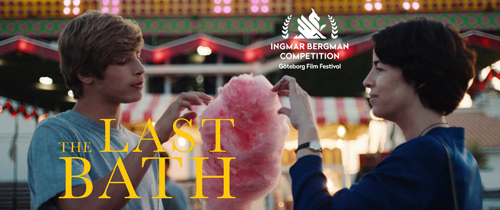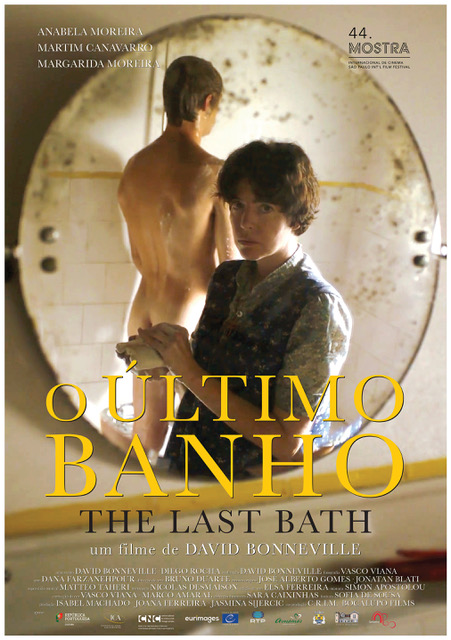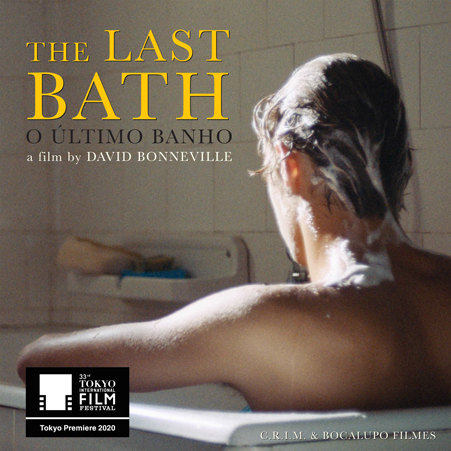 PRESS KIT
Download
Links
www.crim-productions.com/
www.imdb.com/title/tt9046038/?ref_=nm_flmg_dr_1
www.berlinale-talents.de/bt/project/profile/176852
mubi.com/films/the-last-bath
» back
close window