The Last Bath Digital, 2K Scope (2.39:1), colour , 5.1, 95'. [Portuguese with English subtitles]
Logline
A nun is called upon to adopt her 15-year-old nephew, and as a consequence religion, family and love become entangled.
Synopsis
Josefina is a 40-year old nun who is about to take her perpetual vows. She is called back to her childhood village to attend her father's funeral when she meets her 15-year old nephew who has been abandoned by his mother. Isolated, back at the sun-drenched remote village, in the old family house, the nun and her nephew feel disconcerted as feelings of attachment emerge.
Starring
ANABELA MOREIRA · MARTIM CANAVARRO · MARGARIDA MOREIRA · RODRIGO SANTOS · ÂNGELO TORRES · MIGUEL GUILHERME;
Written by
DAVID BONNEVILLE · DIEGO ROCHA;
Directed by
DAVID BONNEVILLE;
1st AD
PAULO BELÉM;
Continuity
JORGE CRAMEZ;
DoP
VASCO VIANA;
OST
JOSÉ ALBERTO GOMES and JONATAN BLATI
Sound
DANA FARZANEHPOUR;
Sound editing
ELSA FERREIRA;
Sound Mix
SIMON APOSTOLOU;
Art Direction
BRUNO DUARTE;
Props
KID;
Costume
PATRÍCIA DÓRIA;
Hair, Make-up, Special Effects
OLGA JOSÉ;
Editing
NICOLAS DESMAISON;
Colourist
VASCO VIANA & MARCO AMARAL;
Produced by
CRIM (PT) / BOCALUPO FILMS (FR)
Support
Armamar County Council
Funded by:
           MINISTRY of CULTURE • ICA  (Portugal)
           RTP (Portugal)
           CNC (France)
           EURIMAGES (Council of Europe)

FESTIVALS
TOKYO INTERNATIONAL FILM FESTIVAL
(2020, JP)
SÃO PAULO INTERNATIONAL FILM FESTIVAL
(BR)
INGMAR BERGMAN AWARD NOMINEE
GÖTEBORG FILM FESTIVAL
(2021, SE)
Still Images






"a strong festival title which should generate debate"
"complex emotions snake under the surface of this intriguing family drama"
"largely refuses to judge its characters"
Wendy Ide, SCREEN INTERNATIONAL (UK)
"The Last Bath is an aesthetic delight, but also a moving study of characters."
"Bonneville demonstrates talent in directing actors, in addition to the articulation between sound and image, between rhythm and shots dynamics."
"(...) although Josefina and Alexandre have pulsating desires, they are never objectified by the filmmaker's lens."
"The director opts for a style much simpler than his premise would allow, avoiding catharses and spectacularization of pain."
Bruno Carmelo, PAPODECINEMA (BRAZIL) *_*_*_*
"The Last Bath explores aunt-nephew relationship without judgement"
"The Last Bath (...) is disturbingly complex, intense and even dark as we see a family on the verge of dysfunction."
Gautaman Bhaskaran, NEWS18 (INDIA)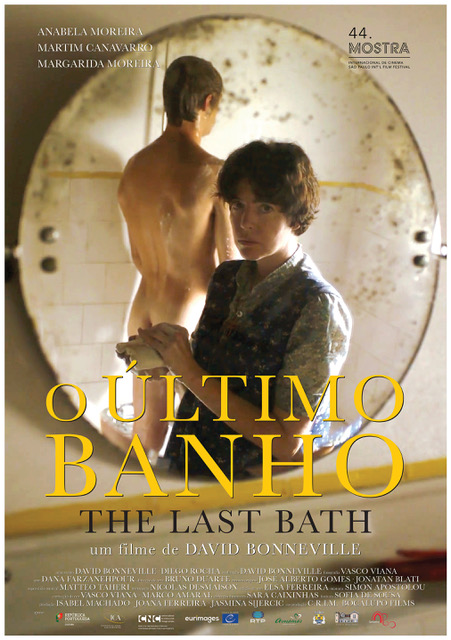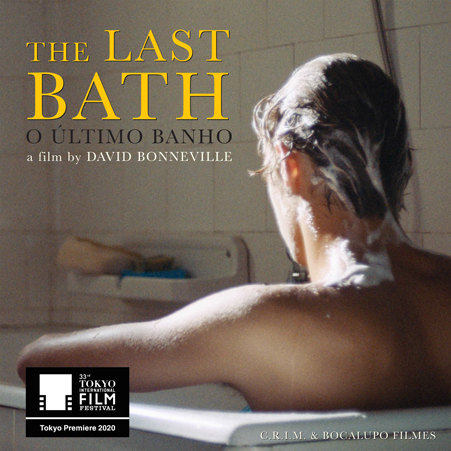 PRESS KIT
Download
Links
www.crim-productions.com/
www.imdb.com/title/tt9046038/?ref_=nm_flmg_dr_1
www.berlinale-talents.de/bt/project/profile/176852
mubi.com/films/the-last-bath
» back
close window