Le déjeuner répéter 2:30, dvcam, colour, 2004
Commissioned by:
       B.TV - Barcelona Television

Funded by:
       Moebius TV 

TELEVISION Broadcast
as part of the BoingBoingBuddha TV programme nº136 - B.TV (Barcelona TV Channel).
[Spain, 2004]
LEIRIA International Film Fest
: David Bonneville Complete Retrospective
[Portugal, 2023]
Still Images



Starring
Maria Grazia Secchi
Francesco Flori
David Bonneville
SYNOPSIS
An experimental video borrowing the composition of Édouard Manet's controversial 19th century painting "Le déjeuner sur l'herbe".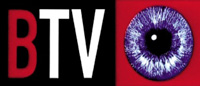 Director
David Bonneville
Cinematographer
David Bonneville
Editor
Rolando Soto
Music
Caetano Veloso
Fischerspooner
Boing Boing Buddha programme
Created by: Andrés Hispano and Manuel Huerga
Directed by: Andrés Hispano
Written by: Andrés Hispano and Félix Pérez-Hita
Broadcast by Barcelona Televisió (BTV) from 2001 to 2004
Link
www.manuelhuerga.com/btv/article54.html
www.imdb.com/title/tt4332416/?ref_=ttfc_fc_tt
"
In a total of 138 shows BoingBoingBuddha did almost everything, from pioneering Michel Gondry style videos to broadcasting a diversity of experimental animations.
Music, film, video-clips, vanguard Art… BoingBoingBuddha was (…) an acute minority programme and simultaneously one of the most influential of 21st century Spanish Television.
"
Eulàlia Iglesias
» back
close window